QUAD/OCTA SCREW EXTRUDER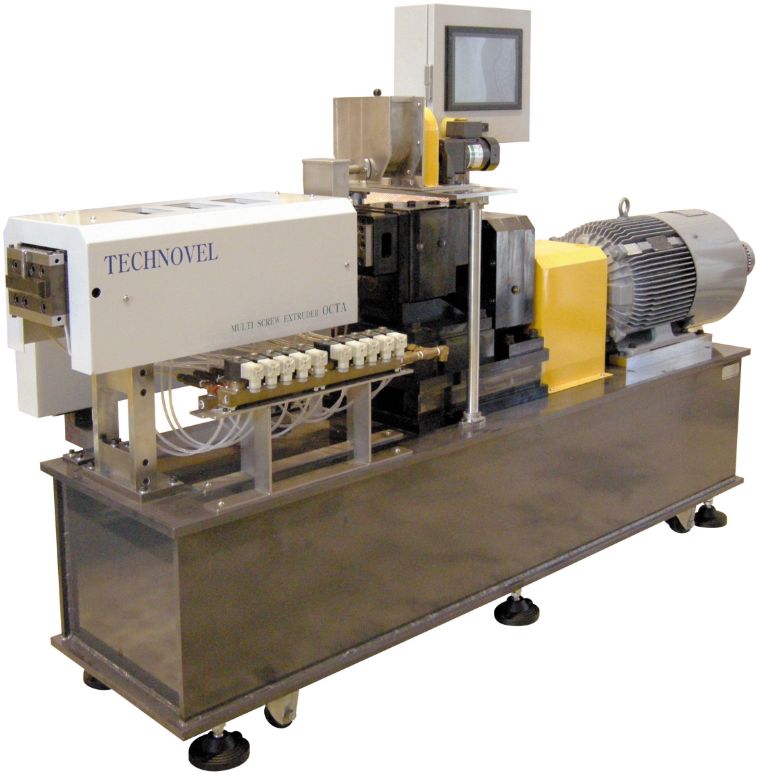 Based on the twin screw extruder technology over many years, Technovel newly and originally developed "WDR" series, Quad/Octa screw extruder that further exceeds the existing twin extruders.
POINT01

Best performance in all extruder

Quad/Octa screw extruder is Technovel new machine that enable kneading that was not possible with Twin screw extruder.

POINT02

Solving impossible compounds by multi screw extruder

Novel and innovative features, not found in twin screw extruders
Screw Comparison
Twin/Quad/Octa extruder screw

Octa extruder screw
Other Features
1

Improvement of kneading performance

2

Long time residence

3

High degassing performance

4

Volumed feeding system

5

Maximum dispersibility

6

Space saving, energy saving
Technical Data
Screw diameter
06, 08,10, 12, 15, 20, 25, 32, 40, 48, 60, 71, 92, 108, 113, 134
Number of screw
QD : Quad screw type
OT : Octa screw type
L / D
15~150
Grade
"WDR" series
Screw type
NH : Standard depth of screw grove
SH : Deeper screw depth
OT : Other specification
Screw rpm
100~10,000rpm
Please free to contact us.