LOOP TWIN SCREW EXTRUDER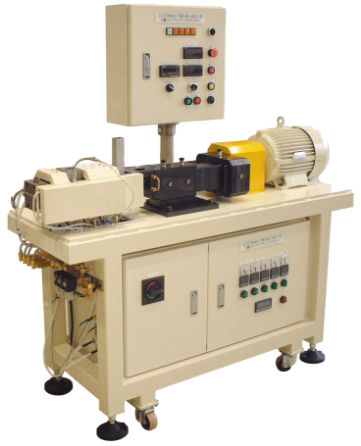 "ULTnano" series is loop type twin screw extruder for the purpose of collecting initial basic date in the compounds.
POINT01

Original loop twin screw extruder

Various factors such as residence time and compounding conditions can be freely set by the loop line. Since possible to evaluate ultra-small amount with a few grams, it can easily contribute to the collection of basic date.

POINT02

Versatile screw formation

Easily collect the basic date such as the torque, screw speed, barrel temperature for the R&D.
Technical Data
Screw diameter
06, 08,10,12,15,20
Number of screw
TW : Twin screw type
L / D
15~30
Grade
"ULTnano" series
Screw type
NH : Standard depth of screw grove
SH : Deeper screw depth
OT : Other specification
Screw rpm
100~10,000rpm
Please free to contact us.