LAB TWIN SCREW EXTRUDER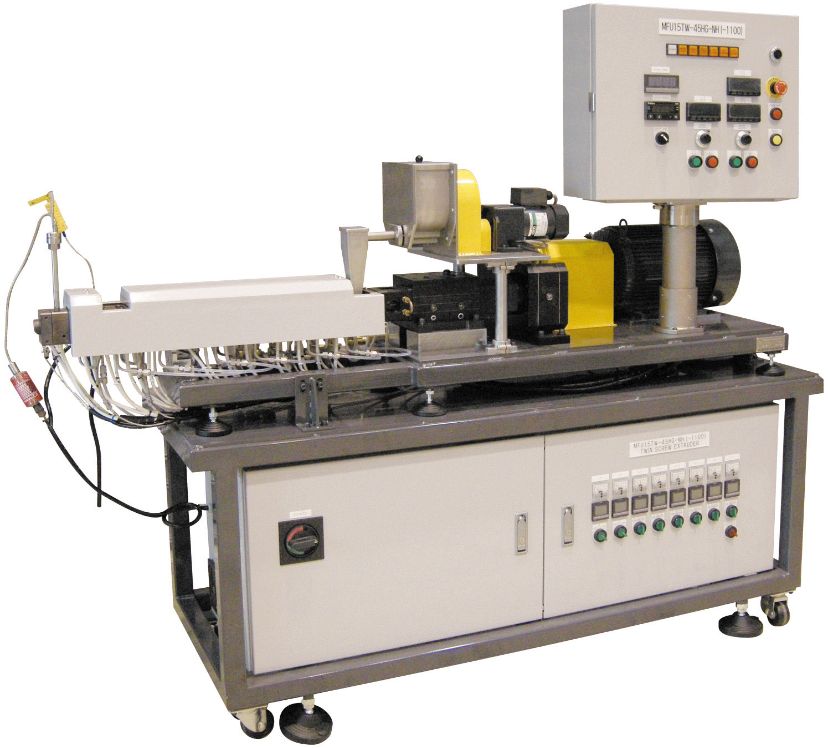 Technovel has modernize the small twin screw extruders for R&D researcher.
Our customers can be proposed versatile specification with technovel engineers.
POINT01

R&D extrusion

Technovel has quite a few achievements in the fields of small extruders in terms of expandability and know-how in screw formation.

POINT02

World's smallest twins screw extruder

In particular, φ6mm twin screw extruder is the world's smallest diameter extruder.

POINT03

Expandability as the production line

To build extrusion line similar to production equipment with R&D extruder size

POINT04

Easy operability

The extruder size is such that even one person can operate, so it is easy to handle in the R&D extrusion industry.
Technical Data
Screw diameter
06, 08,10,12,15,20
Number of screw
TW : Twin screw type
L / D
15~150
Grade
Base grade "ZRO" series
Upgrade "KZW" series
High grade "MFU" series
Screw type
NH : Standard depth of screw grove
SH : Deeper screw depth
OT : Other specification
Screw rpm
100~10,000rpm
Please free to contact us.